Do you want to start a career in clinical research? Do you want to get a Clinical Research Associate (CRA) job in ANY organization? 
Well, you've landed in the right place.
There are a ton of CRA jobs out there. But there is one major concern most employers have with entry-level candidates.
Employers want applicants to have relevant CRA experience. Your resume doesn't even make it to the hiring manager's desk because you don't have two years of CRA experience.
How are you able to get CRA experience when they don't really teach you to become a CRA in college?
You've gone through four years of college education and have a degree engineering, science or management

You've spent years working as a foreign doctor or even had your own private practice as a clinician

You've successfully completed a certification in clinical trial management
You certainly have the right skills for a CRA role. But you're finding it almost impossible to get your foot in the door.
And let's be honest. Most people in clinical research learn how to be a CRA on the job. Through some mysterious way, they get hired and trained to become a CRA.
In this article, I'll share with you everything I know that will help you build your clinical research resume. Pick 1-2 opportunities from this list below and follow all the steps in my BEAVER Method – Get A Clinical Research Job and you're golden!
Ultimately, my goal is for you to get a paid CRA job in any organization of your choice.
So let's get started
Hospital or Clinic Volunteer
This is my favorite strategy to get CRA experience. It's also exactly how I got my first break in the industry.
Believe it or not, most large hospital or clinics have an official volunteering program. The volunteer program mainly geared towards retired individuals who want to give back to the community. But that doesn't mean you can't qualify.
There are two ways you can volunteer at a local hospital or clinic. I'll cover each one in-depth.
Traditional Volunteer
This is the type of volunteering role where you're cleaning hospital beds and putting new sheets after the patient leaves.
Or you may be tasked to move patients from the emergency room to the radiology department for a CT scan or X-Ray.
Or you may be simply stuffing envelopes with letters to hospital donors.
There is no research involved. However, these internships are equally for someone who has close to zero experience in the medical field.
Such volunteer roles are quite easy to secure. All you have to do is fill out the volunteering application form to indicate your interested and availability to serve as a volunteer. Make sure you fill the forms accurately.
Generally speaking, you'll want to commit at least 4-6 hours each week and be willing to serve the community and patients. It's not about you or your desire to get CRA experience. It's about the patients.
You volunteering application will be accepted in a few days. Next, you'll be asked to complete simple medical exams to ensure you're a safe human being with no diseases that pose a threat to the patients.
Once your test results are in and you're all clear, you'll get volunteer badge and become an official volunteer.
It's really that simple.
Now you're wondering, "How does being a hospital volunteer help me become a CRA?"
My short answer: The foundation of any clinical research job is to serve patients.
By working closely with patients, physicians and nurses, you're unknowingly absorbing clinical knowledge that you otherwise wouldn't be able to do so.
You're also building a valuable skill of being able to work with doctors and nurses. These are the same individuals that serve as site investigators and research coordinators on clinical studies.
Once you've been a traditional volunteer for 3-4 months, you'll have relevant clinical experience that you can list on your resume.
You want the recruiter and hiring managers to get a sense of how your volunteering work had an impact on the clinical practice, the things you learned or observed and the influence you had on patient's lives.
Clinical Research Volunteer
I consider this as a special and lesser known volunteer path.
Many practicing physicians have a deep desire to conduct research. But they don't end up publishing research papers or presenting at conferences.
Why?
Because seeing patients is a full-time job. For instance, a family practice physician in the United States has to see a minimum of 18-22 patients in an 8-hour day. This leaves little or no time to conduct research.
The doctors don't have enough time on their hands to write a protocol, make an IRB submission, review medical records or charts, or perform analysis on the clinical data.
But this is where you come into rescue. Follow these five simple steps and get relevant clinical research experience.
Step 1: Determine which therapeutic areas you're interested in. If you're not sure, I'd recommend cardiology, oncology or diabetes.
Step 2: Next, you want to identify doctors working in those specialties. You can find these doctors by looking at the local hospital website.
Step 3: After identifying potential doctors you want to work with, send each of them a personalized email an expressing your interest in being a research volunteer.
Step 4: After a few email exchanges and probably an in-person interview with the doctor, you'll land with you dream clinical research volunteer role.
I've actually followed this exact process and was able to get one publication and one presentation on neonatal care.
Step 5: Once your research paper or presentation is complete, you can add it to your resume and brag about it to recruiters and hiring managers.
Intern at a Fortune 500 Company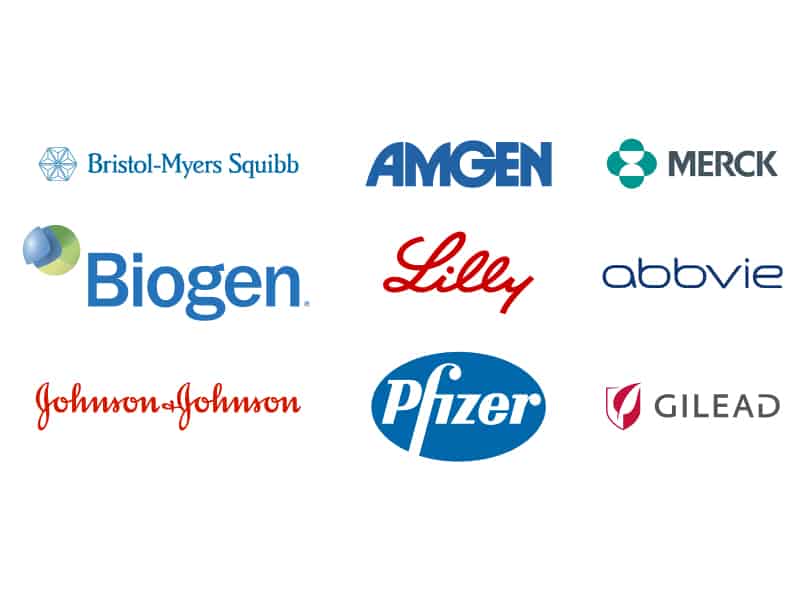 Most of us understand the value of an internship. It's a great way to get relevant clinical experience and probably making a bit of money on the side.
Internship at a Fortune 500 healthcare company such as Pfizer, Abbott, Merck, Apple and even Google (yes, Apple and Google have healthcare products) can be a very rewarding experience.
These are also most sought-after internships. But that doesn't mean you can't get in.
Pros/Cons of Internship Roles at Fortune 500 Companies
Pros:
Excellent clinical training opportunity. You get to learn and implement standard operating procedures, application of GCP in real-world studies, working with cross-functional teams and more

You will most likely get paid for your time as an intern
Cons:
A structured application process requires advanced planning. You will generally to apply 9-12 months prior to the target internship start date

The internship program is mostly geared towards full time or part-time students

Highly competitive (but hey, competition can make things better)
Resources: Fortune 500 Healthcare Company Internship and Coop Programs
Here is the current list of Fortune 500 companies.
You can apply filters such as "Industry – Pharmaceuticals" to identify healthcare companies.
Links to a few Co-op and Internship Programs at Pharmaceutical, Biotechnology, and Medical Device Companies
Pfizer's US Summer Student Intern Program
Merck's career program for interns, coops and recent grads
AbbVie's US Student Internship Program
Eli-Lilly Student Opportunities
Bristol-Myers Squibb Internship Programs
Biogen Internship and Coop Programs
Abbott Internships and Development Programs
Work at a Healthcare Start-up
This strategy is an extension of securing an internship role at Fortune 500 healthcare companies.
When most people think of jobs or internships, multinational corporations come to the top of our mind. However, the Fortune 500 list is limited to the top companies.
There are thousands of other companies that operate in the healthcare space but do not make it to the Fortune 500 list.
A quick search on Angel.co revels that there are at least 18,956 healthcare startups. This list doesn't even account for established companies that don't make it to the Fortune 500 list.
A position at a healthcare startup that sells medical products or services is an excellent opportunity to not only learn more about healthcare space but have a greater impact in society.
Here is why I think a healthcare startup will love you:
Most start-up companies are resource strapped. Resources could be money, time, or people. Therefore, if a startup can acquire an extraordinary talent such as yourself, they can save one or more of these resources

Most start-ups are trying to grow and spread their message. If you can contribute towards the company's goals and help them get one step closer to the finish line, they have no choice but to fall in love with your passion and commitment towards their organization.
Pros/cons of working at a healthcare startup
Pros:
You get to wear different hats at a healthcare start-up. One day you'll be working on a new clinical trial and the next day you'll be packing boxes to ship medical products to a clinical trial site. Such experience is of much value to companies hiring for CRA positions

You'll be presented with opportunities to work on important problems. If you can jump on these opportunities and show that you can execute and deliver results, you can accelerate your clinical research career

Unlike Fortune 500 healthcare companies, start-ups are lesser known to job seekers. This makes it relatively easy to secure an internship, full-time or part-time position
Cons:
Your work objectives may not be as structured as a Fortune 500 company. You will probably be on your own and will need to figure things out by asking questions to people or finding clinical resources on government websites such as

FDA.gov

.

There won't be an established internship application process. You'll need to email and call the CEO or head of clinical or R&D to get your foot in the door

Your role may not be limited to clinical research. You'll be expected to work on non-clinical tasks or goals

You may or may not get paid. It depends on what you can negotiate
Resources: Working for Healthcare Startups
My favorite resource to research healthcare companies is biospace.com. It is a comprehensive list of biotechnology, pharmaceutical, and medical device companies. Similarly, you can look up healthcare companies on angel.co.
Just start going through the company websites one-by-one, find out the CEO or vice president of clinical and begin contacting them for potential internship opportunities.
I know it's a tedious process.
Plus there is a fear-factor of sending cold emails to people you don't know. That's precisely why very few people are doing this.
But if you want to become a CRA, this is your best shot to become one.
Work for a Clinical Research Site or Site Network
Similar to a volunteer at a hospital or clinic, you can apply to work at a clinical research site or a clinical research site network.
To begin, let's get some definitions out of the way.
A clinical research site is a location where a clinical trial is conducted.
It is generally a place where the site investigator and research coordinators see potential and current clinical trial patients, store regulatory binders, maintain patient medical records, place where CRA performs monitoring activities and more.
A research site can be independent, standalone office or part of a larger hospital system.
Many current clinical research professionals, which includes CRAs, started their careers as a clinical research coordinator (CRC) at a trial site.
Hospitals and clinics are looking for CRCs to enroll clinical trial patients, perform medical chart review or perform tasks such as data entry in clinical databases. This experience is in many ways the foundation of many CRAs in the industry.
It is important to note that although many CRCs are Registered Nurses (RN), you don't need to be an RN to become a CRC.
On the other hand, a clinical research site network, is a network of sites and it means just that.
Sites will form networks or belong to paid networks to reduce fixed costs such as marketing and business development, provide a consistent experience to trial sponsors and CROs, and/or meet the highest level of clinical research standards.
Pros/cons of working at clinical research sites or site networks
Pros:
One of the best ways to understand the inner workings of a clinical research site

Opportunity to work with multiples sponsors, CROs and patients. You'll not only gain valuable experience but also grow your network, which can ultimately help you secure a full-time CRA job

Highly sought-after experience for companies looking for CRA or CRA assistant candidates
Cons:
Given the academic and research-driven focus, internship stipends or salaries may be lower than industry jobs (sponsor/ CRO)

If you're an intern, you may not be able to work directly with patients due to privacy reasons or site policy. Instead, you'll be assigned menial jobs such as filing regulatory documents or subject case report forms, all of which you should undertake with pride
Resources: How do you find a clinical research site?
Finding clinical research sites is a bit tricky.
For independent clinical research sites, you'll have to rely on Google search or word of mouth.
Search of the terms "clinical research site + [your city/state/country]." If the site has a web presence, you will likely find them.
Large hospitals, particularly medical schools, are involved in clinical trials and have a clinical research department.
You basically contact the director of their clinical research or human resources (HR) department and ask them about career opportunities in their department.
Resources: How do you find a clinical research site network?
There are quite a few site networks but the sites that participate in these networks are sometimes not publicly available.
Why?
Well, because some site networks charge sites a flat annual fee to belong to their site research network or the site network charges sponsors get access to their sites. Someone has to pay for this information, it's either the sites or sponsors.
Clinical Research Network has a public listing of sites in their network. You can reach out to some or all of these sites and ask them about potential career opportunities in research.
Center Watch also has a list of sites by geographic location
Research Match is an NIH funded initiative that connects patients and researchers. There are some big institutional names here. You can reach out to any of these sites and see if they are looking to hire or get volunteer help.
Platinum Research is another website where you can find a list of site research networks. Click on the "company websites" to get information on research sites in your area.
Work at a Site Management Organization (SMO)
Similar to other career options we've discussed so far, working at a SMO is a great way to secure CRA experience.
A SMO is responsible for managing day-to-day trial management activities at a research site. Simply stated, the role of the SMO is to fill the gaps at a site.
For instance, a site may not have a dedicated research coordinator. This is where the SMO comes in play. Some sites have their own preferred SMO whereas other sites may be assigned a SMO by the clinical trial sponsor or clinical research organization (CRO).
Working at an SMO is in many ways similar to working at the site as described earlier.  12 – 24 months of SMO experience will generally be sufficient to meet the "two-year" CRA experience most sponsors or CROs require.
Pros/cons of working at a SMO
Pros:
Lesser known career opportunities, so your chances of getting hired are quite good

Opportunity to truly understand the challenges faced by clinical research sites. This experience is valuable for anyone interested in becoming a CRA

SMOs are more common in Asian countries such as Japan, India, Taiwan, and China. If you're looking for international clinical research experience, this might be one the best ways to get it
Cons:
US-based SMOs are not as common and it can be challenging to come across a SMO closer to where you currently live

Many SMOs are regional as they serve sites in their area
Resources: How to find a Site Management Organization?
Below are a few U.S. based SMOs
Work at a Clinical Research Organization (CRO)
A CRO provides clinical research services to sponsors. They are also known as Contract Research Organizations.
Today CROs are more popular than ever. Many Sponsor companies, large and small, don't have the in-house clinical expertise to conduct a study. This is where a CRO comes into the picture.
A CRO provides the Sponsor the clinical resources i.e. people needed to execute on a clinical strategy. By hiring a CRO, the Sponsor isn't stuck with permanent headcount, should they decide to abandon a medical product or terminate a clinical trial.
CRO size and specialty can vary. For instance, there are niche CROs that only serve certain therapies, regions, or types medical products such as a CRO specializing in medical device research.  
Pros/cons of working at a CRO
Pros:
More likely to hire individuals with little or no clinical research experience

Opportunity to work on multiple therapeutic areas, medical products, and Sponsor companies

Many CROs offer on the job training programs to help you with your professional development
Cons:
Service-based nature of CROs can lead to a stressful work environment when working with demanding Sponsors

CRO personnel assignments are generally reviewed and approved by Sponsors. You may not get to work on your dream project if a Sponsor things you are not qualified, especially if you're a newbie

Pay for entry-level positions will likely be low. But if you truly care about CRA experience, the pay shouldn't matter when you're starting out. Build CRA relevant experience and then take on another opportunity within or outside the CRO

Job descriptions may list a minimum two-year experience requirement, but I encourage you to apply to these junior level positions such as CRA assistant or clinical site coordinator/associate
Resources: How to find a Clinical Research Organizations?
Below are a few global CROs for you to consider:
Another option for finding CROs is First Clinical's Supplier Directory, that lists several the companies that provide contract clinical research services.
Intern at a Government (Regulatory) Agency
Government agencies play a crucial role in clinical research. They review and approve medical products. Their primary concern is patient safety.
Such organizations include the US Food and Drug Administration, competent authorities in the European Union such as Germany's BfArM or China FDA.
Government laws and regulations form the foundation for any company wanting to obtain medical product approval for commercialization. The laws and regulations also apply to service-based companies such as CROs and SMOs and clinical trial sites conducting research.
Every clinical organization must follow the law and stay compliant. This is what makes working for government agencies exciting. You can learn things that truly matter when it comes to clinical research. You can then apply these learning as you advance in your clinical research career.
Pros/cons of an internship at a Government (Regulatory) Agency
Pros:
You'll learn a lot about health care regulations, patient safety and how decisions are made inside government agencies. This is an incredibly valuable experience to have early on in your career

Highly regarded among CRA hiring managers and recruiters
Cons:
Many opportunities will be unpaid or may come with a small stipend. If your primary objective is to gain valuable research experience, taking on volunteer opportunities within government organization is a great way to build your resume

Certain organizations may require you to be a citizen of the country you're interested in working for
Resources: Government (Regulatory) Agencies
Check your local country, state, county or city website to find out which department or division of the government is responsible for overseeing healthcare projects such as clinical trials.
Food and Drug Administration has an unpaid student volunteer program. I was pleasantly surprised to learn that this program is open for non-US citizens including permanent residents and visa holders.
You can also volunteer at FDA field offices, so you don't need to relocate to Maryland. But if you can work at the FDA headquarters, that is probably the best as you'll have access to more people and resources.
Other notable government or government-funded organizations are as follows:
Work For A Nonprofit Focused On Healthcare Initiatives
Nonprofit organizations existing to fill gaps that the private and public sector do not or are unable to address. Nonprofits are mission-driven organizations.
There are thousands of nonprofits in the United States that are focused on healthcare initiatives and medical research. Such nonprofits include clinical research associations such as Association of Clinical Research Professionals, and American Heart Association.
Many people looking for CRA experienced are focused on CROs and Sponsor companies. But there are many lesser-known nonprofits that are looking for people like to you to work in the healthcare sector.
Your first job at these nonprofits will probably not a CRA position but you'll gain valuable experience that will allow you to transition to a CRA position in the future.
Pros/cons of working at a nonprofit
Pros:
Nonprofits are generally looking for motivated individuals to support their mission

Prior clinical research experience won't be required in most organizations

Excellent opportunity to take on meaningful work that isn't focused on the financial bottom line. For-profit organizations are primarily driven by money and the work itself may not be as fulfilling
Cons:
A nonprofit may not be able to afford high salaries. You may be given a stipend or just enough money to survive
Resources: How to find Nonprofits with Healthcare Initiatives?
Invest In Your Learning
One of the best ways to get CRA experience is to invest in your learning. You can take on a certification program with organizations such as ACRP or SOCRA.
There are also paid and free online courses that you can take with ACRP, free GCP certification with NDAT CTN Training, or clinical research courses on Coursera.
However, knowledge through certifications or courses in and by itself is not sufficient to get a CRA role. You need to "learn" through practical experience.
You can also consider attending or volunteering at clinical research conferences hosted by companies such as ExL events, CBI events, ACRP or SOCRA. Such conferences allow you to network with like-minded people, which in turn creates opportunities for you and everyone else attending these events.
Finally, I would do a disservice to this article if I did not mention the important soft skills you need to master on your way to becoming a CRA. Some soft skills include negotiation, active listening, not complaining, empathy and self-awareness.
Conclusion
We've covered 9 different ways you can gain CRA experience. Pick 1-2 opportunities from this list, and pursue them with your full focus and energy.
Hospital or Clinic Volunteer

Intern at a Fortune 500 Company

Work at a Healthcare Start-up

Work for a Clinical Research Site or Site Network

Work at a Site Management Organization (SMO)

Work at a Clinical Research Organization (CRO)

Intern at a Government (Regulatory) Agency

Work For A Nonprofit Focused On Healthcare Initiatives

Invest In Your Learning



Apply the foundational principles I share in the BEAVER Method – How to Get A Clinical Research Job and you'll be on your way to getting your dream clinical research position in any organization.
What are you planning to do next? Let me know if the comments section below.